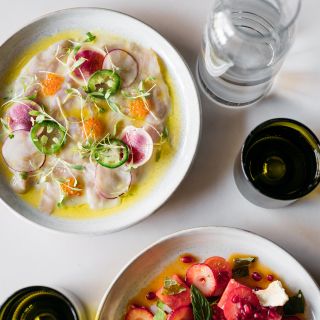 1. The Bon Pavilion
Modern Australian | Gosford
Booked 11 times today
We have been to the Bon several times and it doesn't disappoint us. Nice and quiet on a Tuesday night and perfect for a romantic dinner for two. The food was excellent (Alaskan Crab Spaghettini and Saltimbocca Chicken for mains) and they even gave us a free dessert as it was my partner's birthday....
2. Frederico's Bar & Eatery
Latin American | Gosford
Booked 5 times today
OUR WAITER WAS A 10 OUT OF 10. HAVE NOT HAD A WAITER LIKE THAT IN OVER 45 YEARS. FOOD WAS VERY GOOD ALSO AND I WOULD DEFINITELY RECOMMEND IT TO MY FRIENDS.