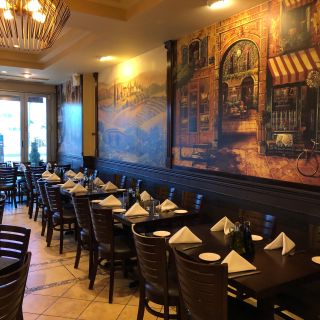 $$

$$

Contemporary Italian
Bayonne
Bruno's Modern Italian Bistro invites you to indulge in a culinary dining experience. Executive Chef/Owner Biagio Settepani creates a unique Manhattan style atmosphere with a full breakfast, lunch, dinner and weekend brunch menu. In 2013 the Staten Island Advance awarded Pasticceria Bruno the best...
Since 1972, we've believed in quality ingredients, cooking from scratch and having fun. From our famous 'Shrooms and Stuffed Chicken Breast to our unique burger blend and ahi tuna, we believe in celebrating the small things and that every moment deserves a toast in its honor. So grab a drink...