1. Donna Maria
Italian | Flinders
My friend and I loved our meal at Donna Maria. The food was delicious, the service was attentive without being overbearing and the ambience was delightful. I will be going back as soon as I can and highly recommend this restaurant to anyone visiting the adorable Flinders township.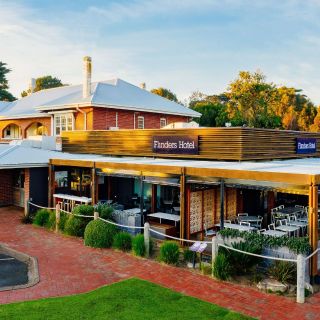 2. The Deck at Flinders Hotel
Gastro Pub | Flinders
Booked 9 times today
We had a lovely lunch for a birthday. The service was great and the lady was very accommodating as we decided on arrival to move from our booked inside table to outside near the play equipment. This was no trouble at all. We all enjoyed our meals but the summer salad was particularly good.