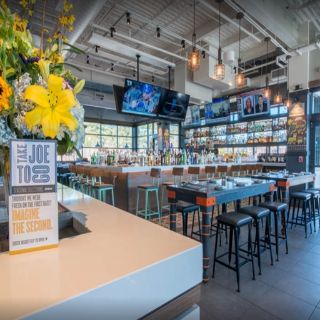 $$

$$

Contemporary American
Westwood
Not Your Average Joe's Kitchen & Bar offers a menu inspired by American cuisine. Its menu is stylish, contemporary and includes fresh oysters, gourmet pizzas, rice bowls and a variety of burgers. During a daily Happy Hour at Not Your Average Joe's Kitchen & Bar, diners can also enjoy both drink and...
Del Frisco's Grille Westwood is a stylish, modern restaurant with a vibrant ambiance where life is celebrated around the table. Boasting premium American classics infused with fresh, seasonal ingredients, the thoughtful menu created by Chef Shawn Quinn features Del Frisco's Prime, hand-cut steaks,...